Community returns for the mythical sixth series
Last night Community returned to our TV screens. After a few turbulent years, creator Dan Harmon getting fired, main characters Donald Glover, Chevy Chase and Yvette Nicole Brown all leaving. But after the first 25 minutes of opening episode Ladders, it appears to be business as usual. So what have we learnt from episode one and what can we hope for remainder of the series:
Montages are cool!
During Ladders there were plenty of montages. Out of all of them Abed's (Danny Pundi) work one was the best! Oh and to complete a successful montage, you need to change your clothes a lot in one day.
Chang is back to is abstract best!
After a few series of not really knowing what to do with Ken Chang's unhinged Ben Chang, they've finally realised that they best thing is not to have Chang do anything. All through Ladders he was going off on tangents and generally being ignored by the rest of the study group. While this is harsh, these situations bring out the best, or worst in Chang.
Jeff Winger might have met his match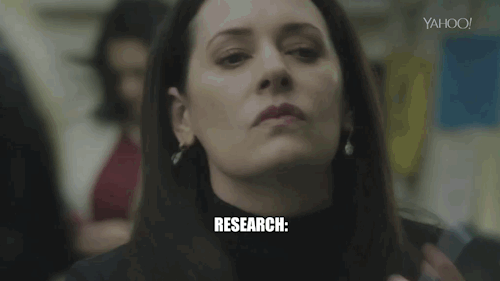 New character Francesca 'Frankie' Dart might be the character to stop Jeff's domination of the study group. In Ladders Frankie was hired as Chief Financial Officer and Efficiency Consultant. As she said "Drama and conflict are exciting and easy, making a difference can be pretty boring". Through her no frills/no fuss attitude Jeff might have found a foil he can't sweet talk to get what he wants.
Annie loves a fluffy binder
While Frankie has a no fills attitude when it comes to life, and binders, it appears Annie has gone all out with her new binder!
Ok it's only been one episode and there is a long way to go until the season finale (rumoured to be another paintball episode!!!), it looks like the kinks of series four and five have been ironed out and its back to its best!
https://www.facebook.com/thisyearinmusicxx